Frequently asked questions
Host Questions
How do I signup as a host?
---
1. Click the become a host button in the bottom right corner. 2. Fill out the form describing your tailgate. The more detail that you provide the better. People like to know what they're getting into. 3. Sign up for a Stripe account, which is easy to do. You will need to know your bank account number, routing number, and the last four digits of your social security number. Here is a video that can help: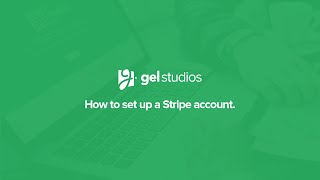 ---
What do I have to do differently as a host?
---
Nothing, our platform exists to make hosting easier. We want you to continue to do things as you have done them for years. You are the expert. You make this platform special. Be you. We just want to help more people experience the magic that you are creating.
---
Can I host with someone else?
---
As tailgate hosts ourselves, we realize that tailgates are like children, it takes a village to raise them. Currently, the app only allows for one person to host a tailgate, however, our app roadmap will allow this functionality in the future, so be on the lookout for more updates from us.
---
How much do I have to charge?
---
You set the price. We have a variety of different offerings on this platform, ranging from hot dogs and cheap beer, to lobster and champagne. We created the platform to empower hosts, so we're not going to tell you how.
---
What is the minimum number of guests that I have to host to list?
---
You can have as many or as few guests as you want to, however, our experience has always been the more the merrier.
---
How long does it take to get paid?
---
Stripe is our payment provider. We chose to partner with them because they are the best in the business at providing online payments in a secure and efficient manner. After you have accepted a guest, their payment will be transferred to your stripe account. In order to get a payment to your bank account, Stripe says that it from 7 to 10 days.
---
Can I have guests other than Tailgreeter guests at a tailgate?
---
Do we look like your momma? It's your tailgate, invite whomever you'd like to.
---
---
Guest Questions
How does Tailgreeter work?
---
What a fantastic Question. Gold star for you! 1. Search to find a tailgate either by event name or location. 2. Browse the different options. 3. Choose the one that's right for you. 4. Ask to book a spot for you and your friends by clicking book. 5. Your host approves you and/or your group. 6. The host will communicate event details. 7. Show up, show the host your QR code, get scanned in. 8. Enjoy the tailgate!
---
How will I find my host on gameday?
---
Many of our hosts are in the same spot each and every gameday. They will include the address as well as cross streets and sometimes directions in the email about the tailgate. Some of our other hosts move around depending on the day, but have no fear the tech geniuses who created our app will help you find them. Upon arriving at their spot for the day, these hosts will drop a pin at their location. This information will then be sent to you the guest via a push message, and will also be accessible within the app.
---
What is the cancelation/ refund policy?
---
You may cancel your reservation at any time before the event takes place. However, once the reservation is purchased the transaction fee will not be refunded under any circumstances. Any cancellations made less than 48 hours in advance of the event will not qualify for a refund. Cancellations made in advance of 48 hours will be able to be refunded, minus any transaction fees.
---
What happens if there's bad weather the day of the game?
---
Our hosts will be in the parking lot rain or shine. However, if the event is canceled due to inclement weather, you will be issued a refund.
---
---
Launch Questions
When are you going to release all these awesome features?
---
We have initiated the process by pushing out this "Coming Soon…" website. 😊 That basically means that we are in the final testing stages of development. Make sure you sign up to be among the first to be notified as soon as we launch tomor… oh wait. I mean SOON!
---
If I give you my email, will you send me annoying messages everyday?
---
Of course not! We plan on spending our time outside with other people enjoying the summer! We don't want to be sitting around sending unnecessary emails to people that don't want to read them anyway. If we send you something, you can count on it being something that we think will make your life better! Other than that, maybe an occasional update to let you know if there are more cool things we've added.
---
How can I make sure I'm staying up to date with all the cool things you guys are doing?
---
Well, you can start by giving us your email. After that, make sure to follow us on Facebook, Instagram, LinkedIn, and Twitter. All the links are at the bottom of this page! Click on them.
---
---